K-League: Who is a Flat Track Bully? Part 1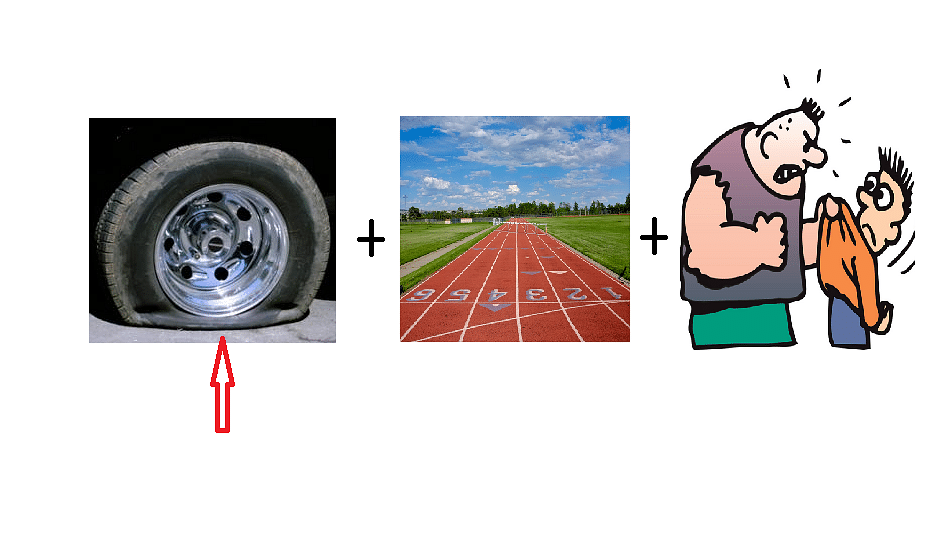 (from sportskeeda.com)
When I started out writing this piece, it was originally titled "Should Choi Yong-soo be Fired" and I came up with several reasons for why he might be right for dismissal. Here they are:
Choi's record has gotten worse every year.

Choi draws too many games.

Choi has no tactical acumen and his substitution patterns are predictable and lack risk.

Choi does not utilize his players properly- Escudero, Yun Il-lok, Costa, etc.

Choi can't win unless he has great players. It is easy to be successful with Dejan, Ha Dae-sung, and Adi. Adriano saved his job last year.

FC Seoul are boring to watch.

Choi is a flat track bully.
Unfortunately, I developed writer's bloc and I could not get started. Maybe, some day in the near future I will go back and try and see if any of these ideas have merit. However, the seven idea does interest me. Is Choi Yong-soo a flat-track bully?
What is a flat-track bully? According to

Collins Dictionary

, it is defined as "a sportsperson who dominates inferior opponents, but who cannot beat top-level opponents". From what I have seen via a very brief Google search, it originated as a cricket term. It is not something I ever hear utilized in American sports, but I have heard it used to describe the play of Luis Suarez when he was with Liverpool and Olivier Giroud as well as most Arsenal teams in general.
To see if Choi Yong-soo was, indeed, a flat-track bully I have made a table of his record in the K-League. I have compiled the number of times he has played them, the result, and what his average is against each team.
Choi Yong-soo's Record Against Other Teams in the K-League 2011-2015
Looking at it on face value, the answer is that Choi Yong-soo is a flat-track bully. If a 3 is the maximum value and 0 is the minimum value for average points, then 1.5 is obviously the mean. Against, Jeonbuk, Suwon, Ulsan, and Pohang, Choi is below the mean.
However, against Daejeon, Gangwon, Gwangju, Gyeongnam, and Busan, all teams that have been relegated, he averages over two points a game. The only team he has struggled with that is poor is Daegu, but at 1.67 points per game, he is still above the mean. I think the only "good" team that Choi dominates is Jeju.
Nonetheless, I think some context should be utilized. I would say there are

four big clubs

in Korea who are usually always quite successful. They are Jeonbuk, Pohang, Suwon, and FC Seoul. I wonder how Choi Yong-soo would compare to the coaches of Jeonbuk (Choi Kang-hee), Pohang (Hwang Sun-hong), and Suwon (Seo Jung-won), so I have compiled their records to see how they match up. First up is Choi Yong-soo since he is the inspiration for this piece.
(Choi Yong-soo, from doksablogger.blogspot.com)
Choi Yong-soo (1 Championship, 1 FA Cup, 3 AFC Qualifications)
2011: took over as caretaker from Hwangbo Kwan after seven games, appointed full-time manager at the end of the season.

K-League Champion in 2012, AFC Champions League Final in 2013, runner-up in FA Cup in 2014, winner of FA Cup in 2015.
Choi Kang-hee (3 Championships, 1 AFC Qualification)
Appointed as manager of Jeonbuk in 2005.

K-League Champions in 2009, 2011, 2014, and 2015, AFC Champions in 2006 and runner-up in 2011.

Coached Korean National Team from 12/21/2011 until 06/30/2013
(from footballkorea.wordpress.com)
Hwang Sun-hong (1 Championship, 2 FA Cups, 4 AFC Qualifications)
2011: appointed as manager of Pohang Steelers and stepped down from his position at the end of 2015.

K-League Champion in 2013, winner of FA Cup in 2012 and 2013.
(from wikipedia.org)
Seo Jung-won (2 AFC Qualifications)
2013: appointed manager of Suwon Samsung Bluewings.

Finished as runner-up in the K-League in 2014 and 2015.
In part two, I will look at how each coach has fared from 2011 to 2015.
TAGS
AFC
Classic
FC Seoul
K League 1
Korean National Football Team