Transfer Shenanigans- A Recap of FC Seoul's Activity
The transfer window for Korean teams has closed, so now is the time to take a look at how it went for FC Seoul. Unlike Daejeon, who have brought eleven players in or even Busan, who have signed five new faces, it was a quiet transfer window for FC Seoul. Hell, it was not even very dramatic compared to Jeonbuk and Suwon.
(from youtube.com)
The fact that Jeonbuk's leading scorer, Edu, moved to a second division Chinese team is still a bit surprising. Still, they seem to have done well in replacing him. I don't know much about Urko Vera other than he played in the Spanish second division, but they usually seem to do a good job of signing foreign players.
(from photo.sh)
Suwon lost Jong Tae-se, which is not that surprising since it had been rumored that he was going back to Japan for a while, but I did not expect Leo to move on. They are lucky Yeom Ki-hun is still at the club, but that remains to be seen. They signed a player from Karlsruhe. His name is Mitsanski and he looks like, as my mother would say, a nice, clean cut young man, but that is all I know about him.
(from KLeagueunited.com)
However, I think the winner of the transfer window was Jeonnam. They only brought in one player, but more importantly, they did not lose anyone of importance. I really expected Miroslav Orsic would be on his way to China or somewhere else by now considering the growing trend of other countries snapping up the K-League's best players.
(from pinsta.me)
FC Seoul signed only two players, but they both seem to be of genuine quality. The first, Yojiro Takahagi, was signed quite early but took what seemed like forever to make his debut. He played for only 30 minutes against Incheon and did little of note, but I still expect that he will do well. I have no reason to base this on other than his youtube highlights and blind optimism. I really do hope that he will help fix the problems in midfield and attack.
The player Seoul signed that was completely unexpected was Adriano. I am excited to see what he can do and I think he will add something to Seoul's attack. Other people that I have talked to are, to put it kindly, skeptical.
Unlike Takahagi, his pedigree is not as prestigious and there are obvious questions about his attitude. He scored a lot of goals last year (27 I think) but they were in the Korea's second division, the K-League Challenge. The quality of opposition there is not especially noteworthy.
Nonetheless, he had eight goals total for Daejeon and seven of those were in the league. This puts him behind the five league leaders who have eight goals. Most importantly though, he has scored three times against Suwon and once against Jeonbuk, which shows he can get it done against the top teams.
(from wikipedia.org)
With regards to his attitude, I think there are warning flags over his departure from Daejeon. According to Paul Neat (this website's Daejeon blogger), he only stayed with Daejeon because of Coach Cho, but once the coach left, appeared disinterested. Daejeon's new manager did not like his attitude and now Adriano is going to suit up for Seoul.
One has to wonder if he has a bit of Ballotelli in him. I personally think the amount of shit that Ballotelli has come in for is unfair, but I will use him as a comparison because I can't think of anyone else who has gotten so much stick and has a reputation for being disruptive. I am excited about this move and I think it will be good for Seoul, especially with Takahagi and/or Molina pulling the strings from the midfield, but this could end up being another Rafael Costa debacle.
(from creampuff.tistory.com)
Speaking of Costa, he is still on loan, this time at Ceara. I foresee that he will never be stepping foot in Korea again unless it is one of the following:
A) as a tourist (maybe he loves K-pop)
(www.youtube.com)
B) the FC Seoul board require him to return in December so as to desk warm per his contract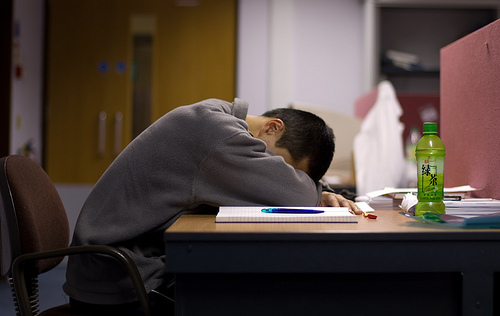 (www.lifeaftercubes.com)
C) to claim his pension (does he qualify for the NPS?)
Seoul's other player that has went out on loan is Kim Won-gun. The defender is off to play for Gangwon, who sit in ninth place, two points away from bottom club Anyang. Best of luck to him since he is new and experience of any sort can only help him.
(from dohastadiumplusqatar.com)
Seoul's most notable departure has been Koh Myong-jin. He has moved on to Al Rayyan in the Qatari League for 1.6 million Euros. At 27, I can't blame him for going to the Middle East since no one knows how many more years he has left playing soccer. Also, as Cha Du-ri and Park Chu-young have proven, you can indeed come home. If it does not work out at Al Rayyan, I am sure he will be welcomed back to the club with open arms.
(from wikipedia.org)
Unfortunately, with the K-League's three foreigners rule, someone from the contingent of Osmar, Molina, and Everton Santos had to move on to make room for Adriano. Obviously, Osmar is going nowhere. He has played the most minutes for Seoul and Choi finds him to be indispensable with regards to his ability to play in the defense and midfield and how well he "reads" the game. I still think he makes too many mistakes, but I am slowly starting to warm up to him as a player.
(from FCSeoul.com)
I was actually surprised that it is not Molina who was released or transferred. As one of Seoul's oldest, and probably most expensive players, I thought they would be glad to get his contract off the books. However, as his winning goal against Kashima Antlers in the ACL and his performance in the Incheon game a couple of weeks ago showed, he still has something left in the tank. With Seoul struggling to create and/or score goals, it would be a mistake to let him go.
(from newstomato.com)
Therefore, the person that had to move on was Everton Santos. As I have said prior, I liked him as a player. I thought he always ran hard and scored the occasional goal. If he could play Jeju United every week, he would win the golden boot with ease. However, I am sure he was signed to score goals and he did not do enough of that this year. In my opinion, he was too much like Escudero- a player that is good on the wings, does well in his defensive duties, but needs to play with a dominant center forward. With his move to Ulsan complete, it paves the way for Adriano to join the team.
Don't do it Yun!
Finally, Twitter has blown up with rumors that Yun Il-lok is off to Porto. Yesterday, I wrote quite a long missive about why that was not going to happen (
http://www.kleagueunited.com/2015/08/its-slow-news-day-lets-ask-question-is.html),
but as always, it appears that I was wrong.
Here is a sampling of sources:
FC Porto have made an official bid for FC Seoul winger Yun Il-lok, according to Korean media.
A link to a K-League sub-reddit:
http://www.reddit.com/r/KLeague/comments/3fxetb/porto_puts_in_offer_for_illok_yun/?utm_source=twitterfeed&utm_medium=twitter
Sure that is only two, but I am sure there are more and this is via the Korean Media, so I imagine it is probably going to happen. If so, I think it is a bad move for the player. On the plus side, he will be closer to Ibiza, but will he play much? I can't imagine him jumping over Tello and Quintero, but with the former only being on loan and the latter most likely moving on at some point in his career (everyone with talent leaves Porto), maybe they imagine him as a winger of the future.
Still, his form has not been great this year. He has only one league goal to his name and since Choi Yong-soo has decided to stick with a 3-5-2 formation, he has not featured in seven of the last eleven league games. This is why I am surprised that Porto would want to sign him.
(from iamkoream.com)
Seoul, on the other hand, should probably accept the transfer fee for him. It seems as though Choi is wedded to playing this system and Yun Il-lok has no place in a 3-5-2. When he started, it was as a striker and unless he starts hitting the weights and/or using Kang Soo-il's mustache cream, he is too slight to play in that role. This is why I believe that Seoul's manager bares some of the blame for Yun's problems this year.
Therefore, if the player moves on, I think it will be sad for both parties. It will be sad for Yun Il-lok because I cannot seem him getting much playing time. I hope that I am wrong and that he sets the Portuguese League on fire, but again, I can't see that happening. It is sad for Seoul because he was a player of promise and Seoul failed to develop him as well as hang on to him. It does nothing to change the interpretation that they are a selling club.
TAGS
Classic
FC Seoul
K League 1