Seoul 3-0 Gyeongju HNP Recap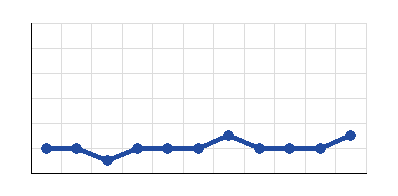 The potency of FC Seoul's attack this year.
Seoul played Gyeongju KHNP and won 3-0. It is the first time in that Seoul have scored more than one goal since they played Hanoi T&T in February. That has been a run of 14 matches. It is great that Choi Soo Yong has fixed their problems in attack.
Of course, it probably helps that Gyeongju KHNP (Gyeongju Korea Hydro & Nuclear Power FC- I wouldn't mind getting one of their replica kits) play in the Korean National League, which is a couple of divisions below the K League Classic. That being said, a win is a win and it matters not how or against who.
I was not able to attend this game since my boss decided it was more important for me to stay at my post and fulfill my contractual duties rather than watch a Korean FA Cup game in a near empty stadium. I do not think they showed this game on TV either, so I could not watch the highlights. However, looking at the soccerway (www.soccerway.com) website, I can report the following:
Seoul won 3-0
Goals were Sin Sang Min in the 32nd minute and Jung Seung Yong in the 82nd and 86th minutes
Sin Sang Min, a defender, made two appearances and played a total of 139 minutes in 2014. So congratulations to him on scoring. Hopefully, this will be a trend as he makes his way to the first team.
Jung Seung Yong scored the other two. He has been on the FC Seoul team since 2012 (he played for Gyeongnam briefly in 2011), but it does not seem like he plays a lot except for the occasional substitute appearance. In FIFA 2013, I played as Accrington Stanley FC and he did not do much, so take from that what you will.
I think what really stands out though is the fact that it took Seoul 82 minutes to wrap up the game against a National League side. I do not think it would be out of line to say that the score line flattered Seoul. Maybe they hit the post 12 times and the Gyeongju KHNP keeper played out of his mind, but based on their current form, I going to surmise that Seoul continue to be impotent in attack.
With that said, I am still excited for Saturday. They play Seongnam and it is a chance to extract revenge for the agonizing FA Cup loss last year.
TAGS
FA Cup
FC Seoul