Jeonbuk Hyundai Motors FC vs. FC Seoul: Preview and Prediction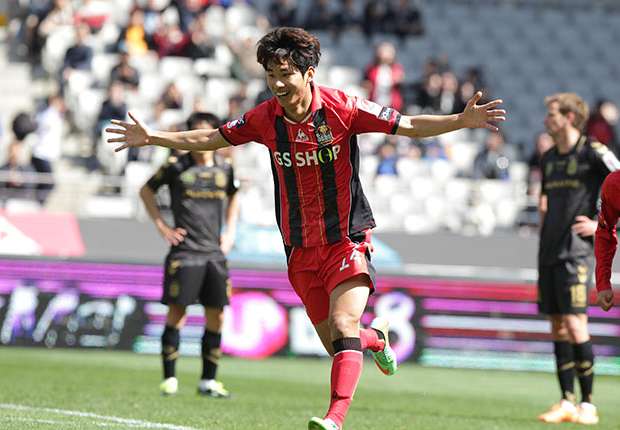 On Saturday, Seoul take on the
2015
2014 K-League Classic champs Jeonbuk Motors. They are the run away league leaders and have been a juggernaut this season. They have only lost twice this year and if things continue and they do not hit a bad run of form, then their coronation should occur sometime in August.
For Seoul, this is another important game (how many times have I written this sentence?). It is a game that they need to make a statement in if they want to be contenders. A win would do that quite nicely.
However, if they go up there and lose 3-0, I think it illustrates how Seoul have settled for mediocrity and are now satisfied with being a mid-table team. I would like to think that Choi Soo-yong will have the troops motivated to play well and take all three points. Last year, they did quite well in Jeonju world cup stadium, winning once and drawing once. Therefore, it is not in the realm of impossibility for Seoul to get a point or three on their travels this weekend.
www.koreatimes.co.kr
Seoul and Jeonbuk- 2015
Looking at the two teams statistically for 2015, there is quite a lot of difference. Jeonbuk average 1.43 goals a game to Seoul's one. Defensively, they concede one goal a game, but Seoul concede 1.08. I think it is safe to say that Jeonbuk are the better team offensively and defensively as their record shows.
They have not lost at home all season and Seoul have been quite poor on the road. Seoul has scored in five of the six the games they have played on the road, but it has been one goal per game. I do not think that will be enough to win this Saturday.
Head to Head Match-ups
Team
Played
Win
Draw
Loss
Goals Scored
Goals Allowed
Seoul 37 13 13 11 1.3 1.22
Jeonbuk 37 11 13 13 1.22 1.3
(http://www.soccerpunter.com/soccer-statistics/Korea-Republic/K-League-Cup-2011/head_to_head_statistics/all/1381_FC_Seoul/1377_Jeonbuk_Hyundai_Motors_FC)
Based on the match-ups in the past, it has been pretty even between the two teams. So, let's look at the league results since 2012.
03/25/2012
Seoul
2-1 Jeonbuk
07/11/2012 Jeonbuk
0-0 Seoul
10/27/2012 Jeonbuk 0-0 Seoul
11/25/2012
Seoul
1-0 Jeonbuk
05/05/2013
Jeonbuk
1-0 Seoul
08/28/2013 Seoul 1-1 Jeonbuk
11/20/2013
Seoul
4-1 Jeonbuk
12/01/2014 Jeonbuk 1-1 Seoul
04/06/2014 Seoul
1-1 Jeonbuk
08/23/2014 Jeonbuk 1-2
Seoul
09/20/2014 Jeonbuk 0-0 Seoul
11/02/2014 Seoul 0-1
Jeonbuk
03/14/2015 Seoul 1-2
Jeonbuk
The last thirteen matches have been pretty even as well. Seoul have won four but lost three. In terms of goal differential Seoul have scored 12 and conceded 10, so again there is not much that separates these two teams if you want to judge them looking at the past.
Last Match
In Match, the two teams met and Seoul lost 2-1. They played quite well in the first half and Yun Il-lok really should have scored a goal that game. Instead he shot straight at the keeper.
The first goal that Jeonbuk scored was jammy as hell. The initial shot took a deflection, but Edu was in the right place to get the ball and put it past Kim Yong-dae. It was lucky as hell, but as the cliche goes, good teams make their own luck.
The second goal was magnificent however. It came off of a counter attack on a Seoul corner. The defender knocked the ball out of the box to Leonardo, who passed it to another player. From there, Leonardo sprinted pass his man and got the ball back, running to the goal, turning in the box and squaring for Eninho to score. I actually applauded this goal because in my opinion, it was quite good. See for yourself. Go to the 3:05 in the video.
Besides that goal though, Jeonbuk were shit. They fouled frequently and were quite thuggish. The referee should have done more to put a stop to their antics.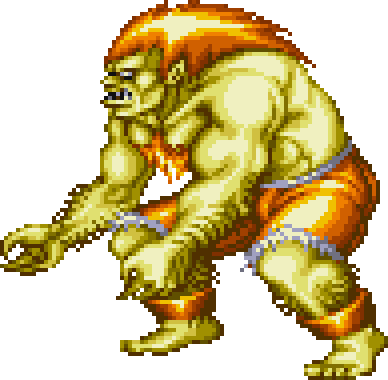 Player to Watch
There are so many, but I will say Edu. He always does well against Seoul. When he played for Suwon and looked like Blanca from street fighter, he dominated Seoul. I think he will score against them this weekend as well. On an unrelated note, I really hated Blanca in Street Fighter 2.
Prediction
Anything is possible, but I cannot see Seoul winning this game. I will be quite happy if they get a point. I think Jeonbuk win 2-0.
TAGS
Classic
FC Seoul
K League 1