Daejeon Citizen vs. FC Seoul: Preview and Prediction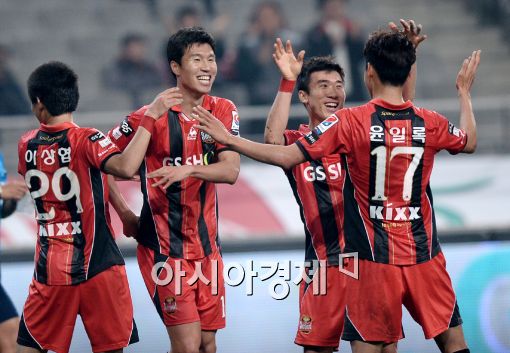 FC Seoul travel to Daejeon tonight, and on form, there is no reason why they should not win this game. First, a look at the statistics.
Seoul vs. Daejeon- 2015
Seoul, right now are the league's hot team. They have not lost in seven and are coming off a win against the league's top team in Jeonbuk on Saturday. They have scored fifteen goals but have allowed fifteen. However, they have scored nine and only conceded three in the last seven games.
Daejeon, on the other hand, have only scored eight and have given up twenty-five. In their last five, they have drawn two and lost three. Before last week's 0-0 draw against Busan, they had lost three in a row. Their last victory was April 29th at home against Gwangju. By no means though, are they a powerhouse at home. That has been their only victory at Daejeon World Cup Stadium.
Head-to-Head Match-ups
http://www.soccerpunter.com/soccer-statistics/Korea-Republic/K-League-Classic-2015/head_to_head_statistics/all/1381_FC_Seoul/1384_Daejeon_Citizen_FC
Team
Win
Draw
Loss
Goals Scored
Goals Against
Seoul 15 11 3 1.48 0.83
Daejeon 3 11 15 0.83 1.48
02/27/2010 Daeejon 2-5
Seoul
11/07/2010
Seoul
2-1 Daejeon
03/12/2011 Daejeon 1-1 Seoul
09/24/2011
Seoul
4-1 Daejeon
03/18/2012
Seoul
2-0 Daejeon
07/25/2012 Daejon 0-2
Seoul
05/11/2013 Daejon 1-2
Seoul
08/15/2013
Seoul
3-2 Daejeon
04/15/2014
Seoul
1-0 Daejeon
Simply put, Seoul have dominated this fixture. They have won the last eight of the nine games played. They last lost to Daejeon in October of 2004.
Last Match
The two teams met in April and Seoul eked out a 1-0 victory. Kim Hyun-sung scored off a header in the 62nd minute.
Player to Watch
Obviously, that would be Adriano. He has been their only threat this year. He has scored six goals in thirteen games. I would not be surprised to see him move in either the summer or winter transfer window. He is probably too good to play in the K-League Challenge with the Citizens again.
Prediction
It will not be as easy as it should be, but I think Seoul keep their streak alive and win 2-1.
TAGS
Classic
FC Seoul
K League 1