What the Hell Happened to FC Seoul? Part 1- They Miss Dejan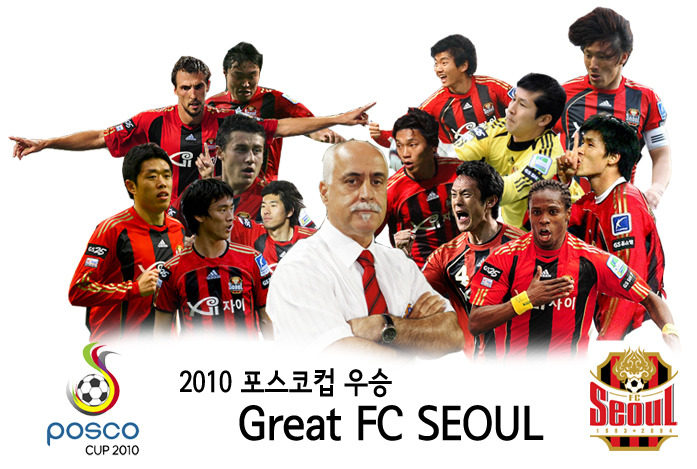 (
About a month ago, I wrote a post about Choi Yong-soo. It was right after the Suwon game and I surmised that if polled, many FC Seoul fans would choose the singer Choi Soo Yong of Girl's Generation over Choi Yong Soo, the coach of FC Seoul. I then went on to complain about his tactics and how dull Seoul had become, but that it was most likely down to the players rather than the coach. I then stated that I was going to compare the 2013 FC Seoul team against the last two teams that Choi has coached.
However, I never got around to it because it is a substantial undertaking. Also, it is difficult to find statistics on the number of shots taken in K-League games, so I do not know how much more prolific the 2013 team was offensively than the 2014 team. Based on goals scored however, they are definitely better in attack, but the 2014 teams was a much more cohesive defensive unit. Finally, I believed that the 2013 team was the last great team in the K-League, but that is for another post.
Instead, I will focus on looking at the differences between the 2013 and 2014 teams and see if there is anything that can be said for the 2015 team. My theory was that the 2013 team was substantially better because of the players. I am going to look at the league tables, goals for, goals against, and points differential to see if there is any truth to that. Also, I will look at the leading scorers as well.
Here are the statistics (via Wikipedia) starting from 2010 to give an overview.
League Results
Year
Played
Goals For
Goals Against
Difference
2010 28 58 (2.1) 26 (0.9) +26
2011 30 56 (1.9) 38 (1.3) +18
2012 44 76 (1.7) 42 (0.95) +34
2013 38 59 (1.7) 46 (1.2) +13
2014 38 42 (1.1) 28 (0.74) +14
Nelo Vingada, how I miss thee. (english.ahram.org.eg)
Looking at the league results, the 2010 was the best of the bunch. They averaged two goals a game and conceded just less than one. Nelo Vingada had just been appointed as their coach and the Portuguese did not disappoint.
His winning percentage was 71%, the highest in the K-League, and he was the first coach to achieve the double by winning the K-League and now defunct League Cup (wikipedia.org). They got off to a slow start, but once their form clicked, they stormed up the table and won many games in style. It was a glorious season and my favorite of the seven that I have been following FC Seoul.
Unfortunately, Vingada and FC Seoul could not agree to salary conditions. He felt as though he was probably worth more than the 2.2 million won (they probably offered him a bit more) put forth by FC Seoul, so they parted ways. He went on to coach a year in China, but he could not replicate what he accomplished at Seoul.
Hwang Bo Kwan, your time was so short. (koreajoongangdaily.joins.com)
Hwang Bo Kwan took over. "Who the fuck is that" and "what the hell is he doing" followed and out he went less than four months later, becoming the shortest serving manager in the league (koreatimes.com). In came the current incumbent, Choi Soo Yong, who was initially an interim appointment. However, the team began playing much better, so he secured the post permanently.
Choi Soo Yong, we feel the same way about the current product that you have put out on the field. (www.zimbio.com)
Offensively, things stayed the same in Choi Yong Soo's first three years. They scored over 50 goals a season, culminating in 2012's league domination, and was evidence of Choi's desire to play attacking football. Defensively, things suffered as they allowed more goals every year, although there were mitigating circumstances in 2012 with an increase of 14 games that season.
However, in 2013, things reached a nadir as they conceded the most goals in that five year era, 46, but played six less games than the year before. There were many problems that year with injuries and the Champion's League run, so it is understandable that they would suffer. The team was old and had reached its peak, so the stars Dejan and Ha Dae Sung were transferred and Adi retired since they were all on the wrong side of 30. Unfortunately, they were not adequately replaced and the offense has suffered since.
In 2014, Seoul went back to defending stoutly, surrendering less than a goal a game as Choi changed the shape of the team and brought in Osmar, but they were quite dull offensively and only averaged a goal a game. Was this a byproduct of Dejan and Ha Dae Sung leaving? Of course it was. I will look at Dejan's contribution since that is easy. Ha Dae Sung will have to be for another day.
Dejan, what a magnificent bastard! (www.koreajoongangdaily.joins.com)
Year
Goals
Assists
2010 Dejan- 13; Jung Jo Gook- 12 Dejan- 7
2011 Dejan- 24; Molina- 10 Molina- 10; Dejan- 7; Koh Myong Jin- 7
2012 Dejan- 31; Molina- 18 Molina- 19
2013 Dejan- 19; Molina- 9 Molina- 13
2014 Yun Il Lok- 7; Escudero- 6; Molina- 5
No Statistics To be Found
Looking at the statistics, his absence seemed to have affected them quite a bit. Really, this is not a revelation for anybody who has ever followed the team. However, looking at the statistics two things jump out at me. First, as the team's leading scorer, one can see that he really did carry a significant portion of the offense, and that his efforts will not be replaced any time soon. Second, Dejan worked really well with a partner, which leads me to ask if 4-4-2 or some variant of that might be the best formation for FC Seoul if they want to begin to score goals.
Dejan arrived in 2008 and Seoul immediately improved in the league. They challenged for the top spot every year and were in the top five for goals scored every year he was there. From 2010 until 2012 Dejan's strike rate improved every year as well. In 2013, Dejan fought through injuries and was frequently absent trying to help Montenegro qualify for the World Cup, but he still managed to lead the league with 19 goals in 29 games.
Here is a chart of Dejan's efforts from 2010 to 2013. As we can see he was responsible for over 1/5 of the teams' offense every year.
Year
Goals Scored
Dejan Scored
Percentage of Team's Output
2010 58 13 22% (58/13)
2011 56 24 43% (56/24)
2012 76 31 41% (76/31)
2013 59 19 32% (59/19)
Also, one should not discount Dejan's assist rate. In 2010 and 2011, he assisted on seven of the goals and in 2012 and 2013 he assisted on 4 goals. Simply put, he is more than just a poacher. In other words, it is rather obvious that Dejan was an integral part of the attack and Seoul have suffered since his departure. This is supported with the stats of whomever he partnered with, usually in a 4-4-2.
Year
Goals Scored by Partner
Percentage of Teams' Output
2010 Jung Jo Gook- 12 43% (58/13+12)
2011 Molina- 10 61% (56/24+10)
2012 Molina- 18 64% (76/31+18)
2013 Molina- 9 47% (59/19+9)
So again, stating the obvious it is evident that Dejan and whomever he partners with are responsible for around 50% of the team's offense. In the next post, I will look at how the team did after Dejan left.
TAGS
Classic
FC Seoul
K League 1